Welcome to Dushan Creative, Art Consulting and Creative Management. My experience with art goes back to a very young age. The son of an Air Force Officer, my father's assignments took us all over the world. I learned about collecting art from my mother, who was skilled in quickly and tastefully arranging a new home for our family every couple of years as we moved from place to place.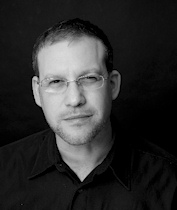 I purchased my first piece of art as a gift for my mother at the age of 5 in Seoul, Korea. The art dealer must have taken pity on me as I thrust $1.26 in change into her hand, which I had gathered from under the nearby baseball bleachers. The piece was of vines reaching up through pink clouds. The artist's name was Keinen, printed on Arrowroot in 1894.
As often as possible, we would visit my grandmother, Beth Vacanti, in Los Angeles, CA. She was an accomplished artist, and owned an art studio in Hollywood. The rich smell of oil paints and the journeys of imagination inspired by her artwork was a powerfully formative experience for me.
I continued to collect art, according to my means, as a young adult, buying the occasional piece of art in coffee shops or small galleries. My personal relationships also seemed to gravitate toward people of artistic ability.
In 2001, I opened the doors of Fluxion Art Gallery, in the Old Market District of Downtown Omaha. With a focus on contemporary art, Fluxion held dozens of critically acclaimed exhibits, featuring both local as well as emerging international artists. In 2005, Fluxion hosted an exhibition of Andy Warhol's 'Athlete Series'. Nearly 3000 people came to see this special month-long exhibition.
Over the past 10 years I have worked with over 100 artists helping to place thousands of pieces in homes and businesses throughout the region.